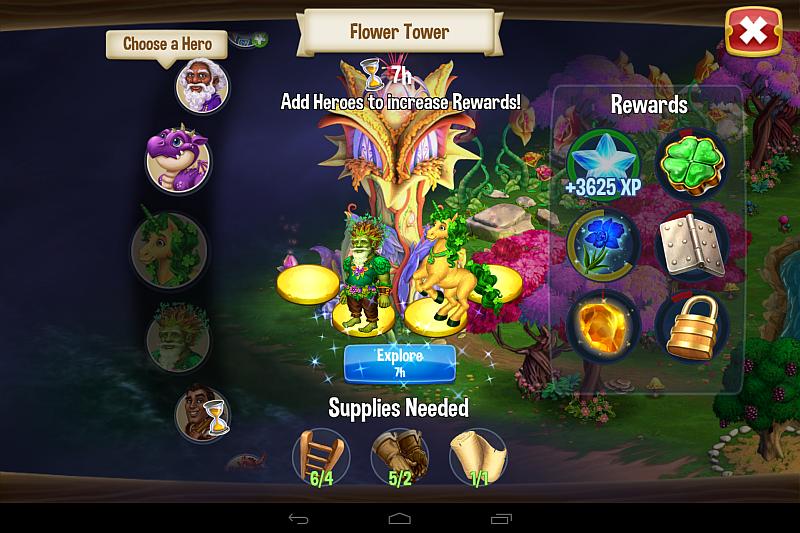 Flower Tower
Realm: Flower Fairy Realm
Available at Level: 25
Number of Heroes: 4
Time: 7h
Supplies Needed

4 Ladder
2 Plain Gloves
1 Honey Bandage
Extra Items
Rafael: Log
Konley: Crystal Sand
Greenleaf: Dragonwing Pod
Moonwhisker: Opal
Clover: Emerald
Best Heroes (percentage below is total percentage per hero)
Jade Clover: Rafael 25%
Spellbound Orchid: Cloudmist 55%, Buttercup 48%, Indigo 47%, WaveDancer and Greenleaf 45% each, Fernfang 35%, Rafael, Tanya and Leif 30% each, Yeti Evergreen Chief 27%, Bluebelle, Bayoo, and Spirit 25% each, Moonwhisker, and Rill 20% each.
Ad blocker interference detected!
Wikia is a free-to-use site that makes money from advertising. We have a modified experience for viewers using ad blockers

Wikia is not accessible if you've made further modifications. Remove the custom ad blocker rule(s) and the page will load as expected.