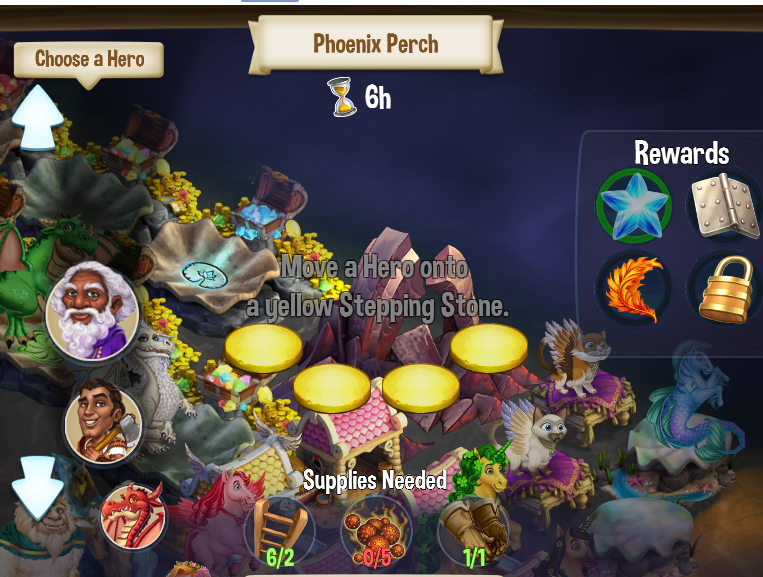 Phoenix Perch
Edit
Located in the Cinder Caldera East of New Myra's Market and Mount Cinder and North-East of Giovanni's Contraption. Becomes available at level 18, costing 35,000 Gold Coins and 2 Ember Cleansers. However, you have to open a path to it .
Realm: Cinder Caldera
Number of Heroes: 4
Duration: 6 hours
Supplies Needed:
Edit
5 Fiery Pollen
2 Ladders
1 Plain Gloves
Lucky Heroes:
Edit
Extra Items:
Best Heroes:
Edit
Ad blocker interference detected!
Wikia is a free-to-use site that makes money from advertising. We have a modified experience for viewers using ad blockers

Wikia is not accessible if you've made further modifications. Remove the custom ad blocker rule(s) and the page will load as expected.